STRIPE: Brand Campaign

This was an exercise in building an brand campaign for a company that hadn't done equity level advertising before. The goal was to create work that could potentially lift awareness, drive relevance, and build equity.

Stripe's mission is to increase participation in the global online economy. By streamlining business tools it enables companies, of all sizes, to move faster and grow stronger. Stripe's "can do" problem solving approach allows businesses to welcome challenges head on. This study focuses on two territories: Powering Potential and Challenges Welcome.

A visual communications architecture was built to intrinsically connect messaging to the brand. The system took cues from the Stripe logo, infused them with visual language, and tied it all together with a core graphic element. This device created clear communication, visual impact, and memorable graphic layouts.

Role: Creative Director
Team: Martin Agency

Brand Film

This is a visual collage using found footage and animation. Intendend as a proof of concept, it embodies the spirit of the capaign and our approach to story telling.
Design Exploration
Here you see how we striped (pun intended ;) the brand down to it's fundamental elements to create a foundation for the visual system. This elemental process gives a arguable and defensible structure that can only be owned by Stripe.
Design Framework
This visual system was then used as a framework across all campaign visuals. Distinct yet flexible, the framework allowed the visuals and messaging to work cohesively.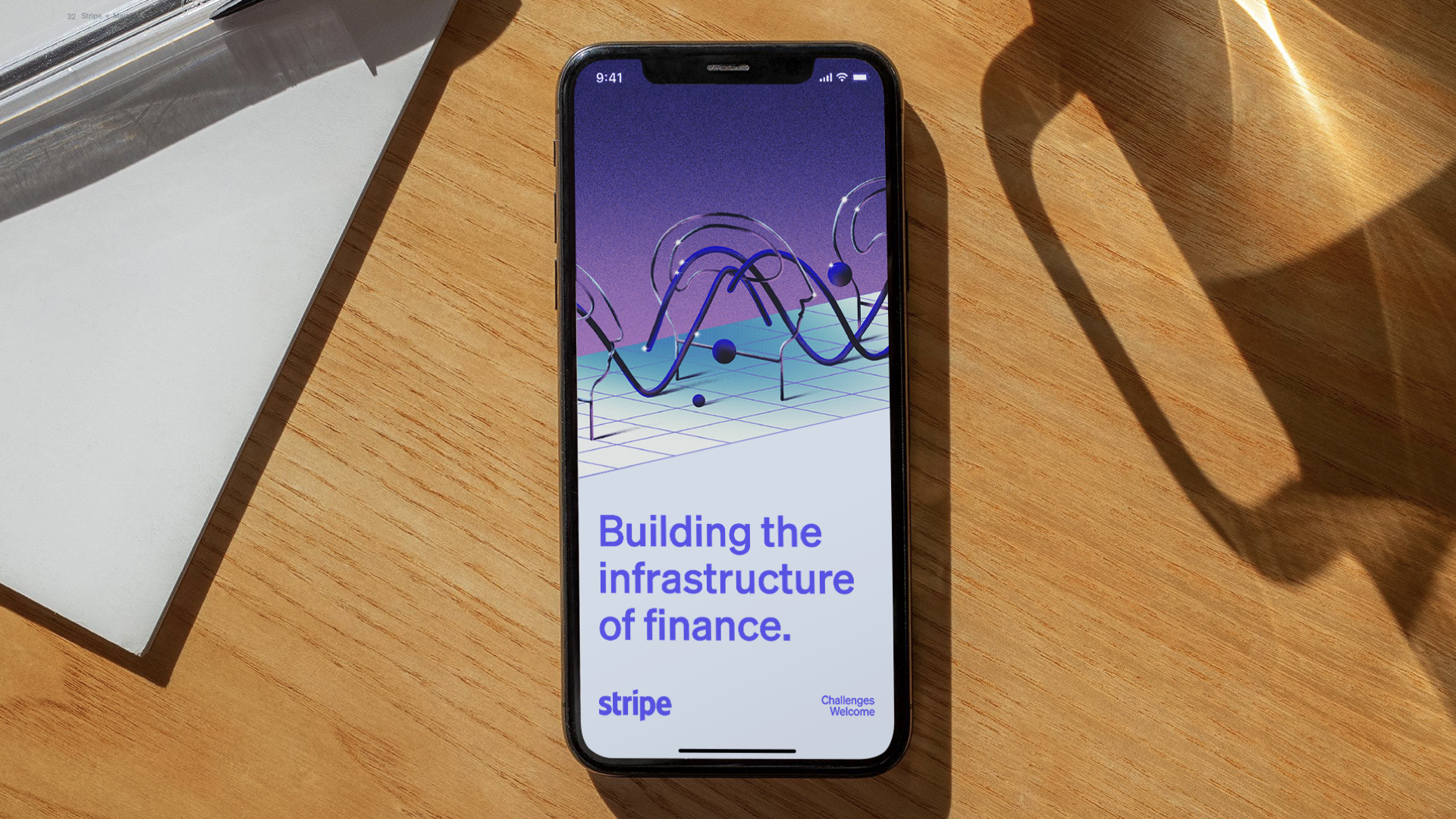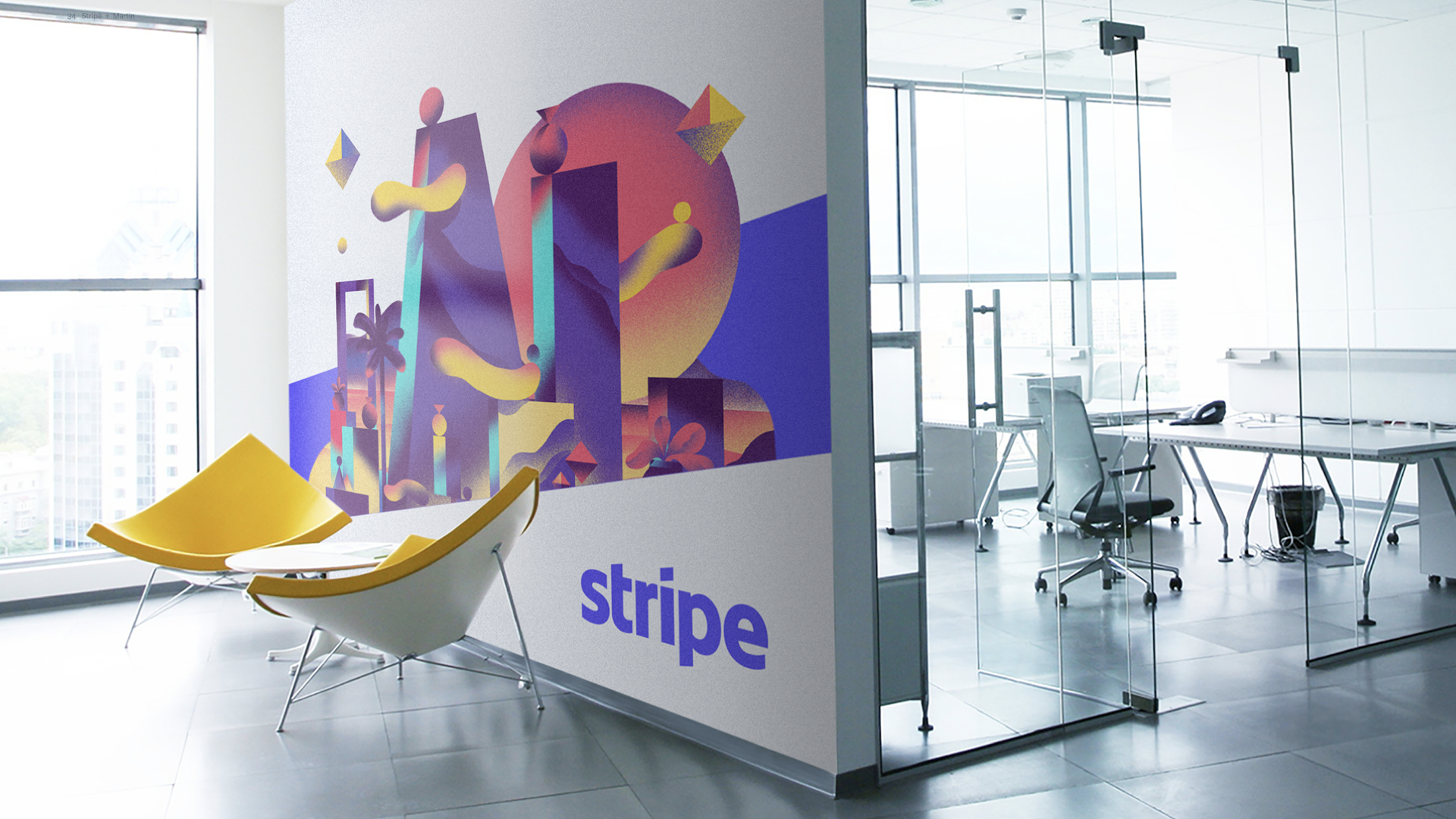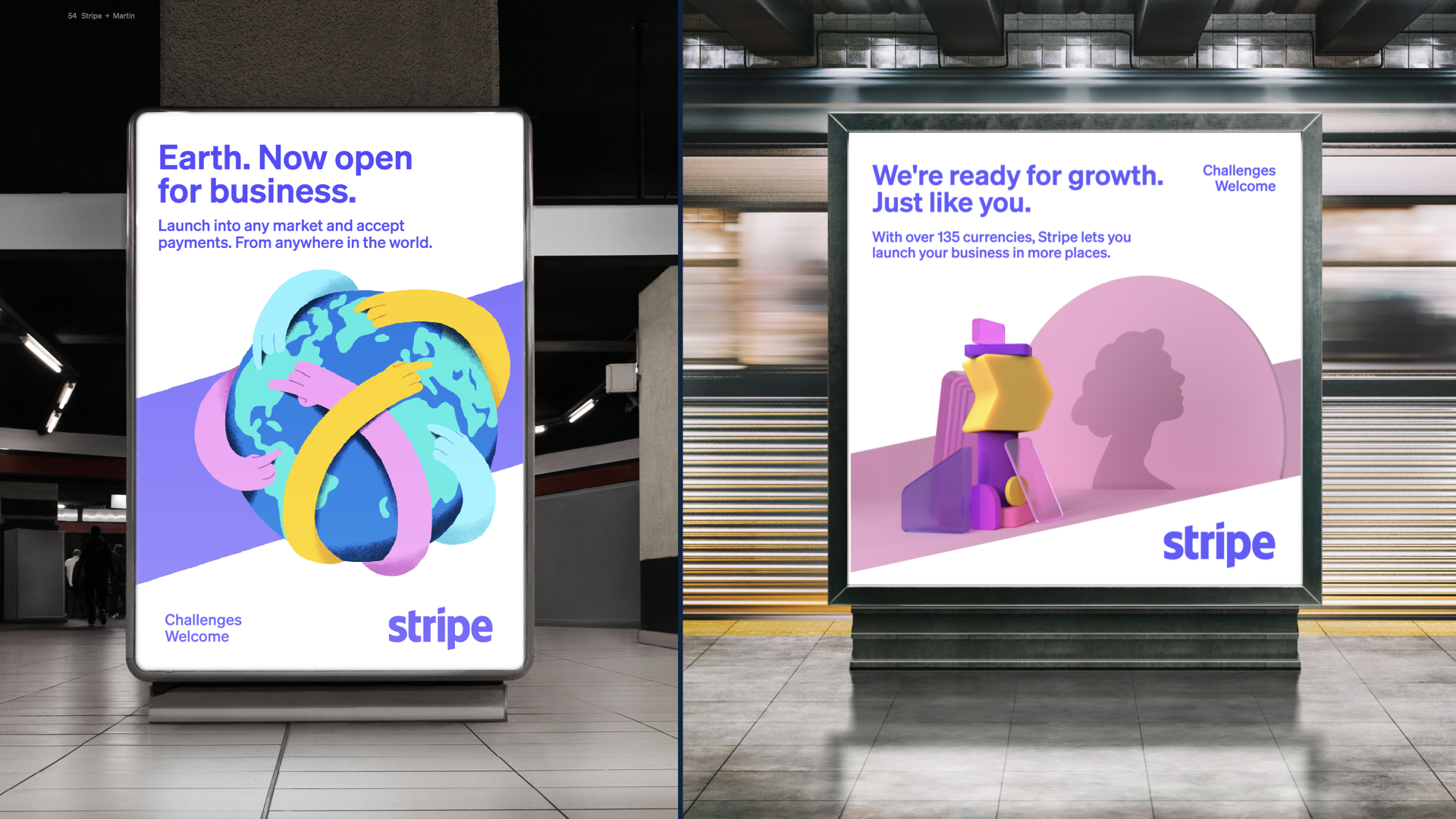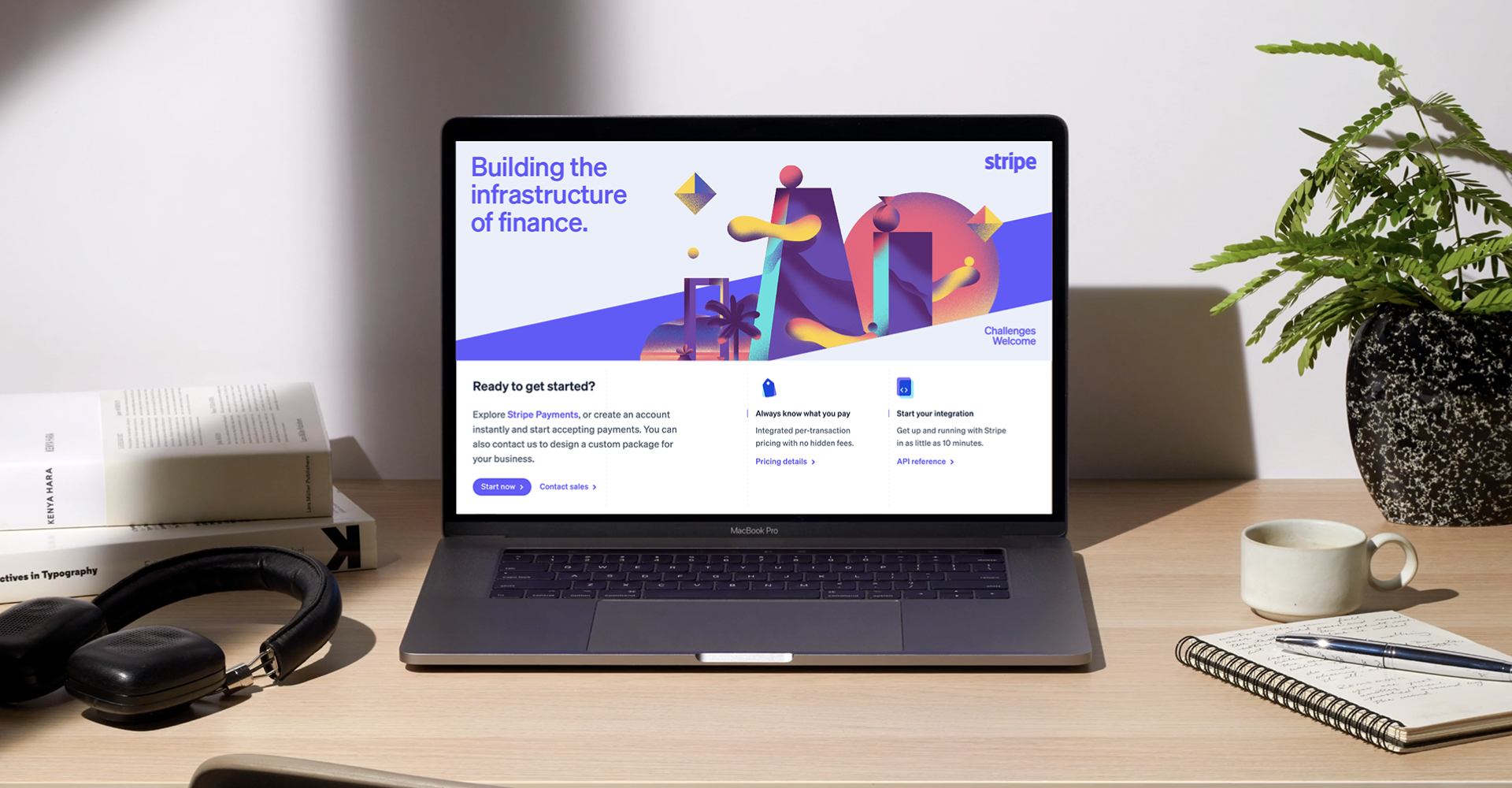 Back Home
︎