Stripe Brand Advertising Exercise
Stripe
is working to increase participation in the global online economy. By streamlining business tools it enables companies, of all sizes, to move faster and grow stronger. Stripe's "can do" problem solving approach allows businesses to welcome challenges head on. This study focuses on two territories: Powering Potential and Challenges Welcome.
A visual communications architecture was built to intrinsically connect messaging to the brand. The system takes cues from the Stripe logo, infuses them with visual language, and ties it all together with a core graphic element. This device creates clear communication, visual impact, and memorable graphic layouts.
---
Brand Film

This is a visual collage using found footage and animation.




---
Concept Slides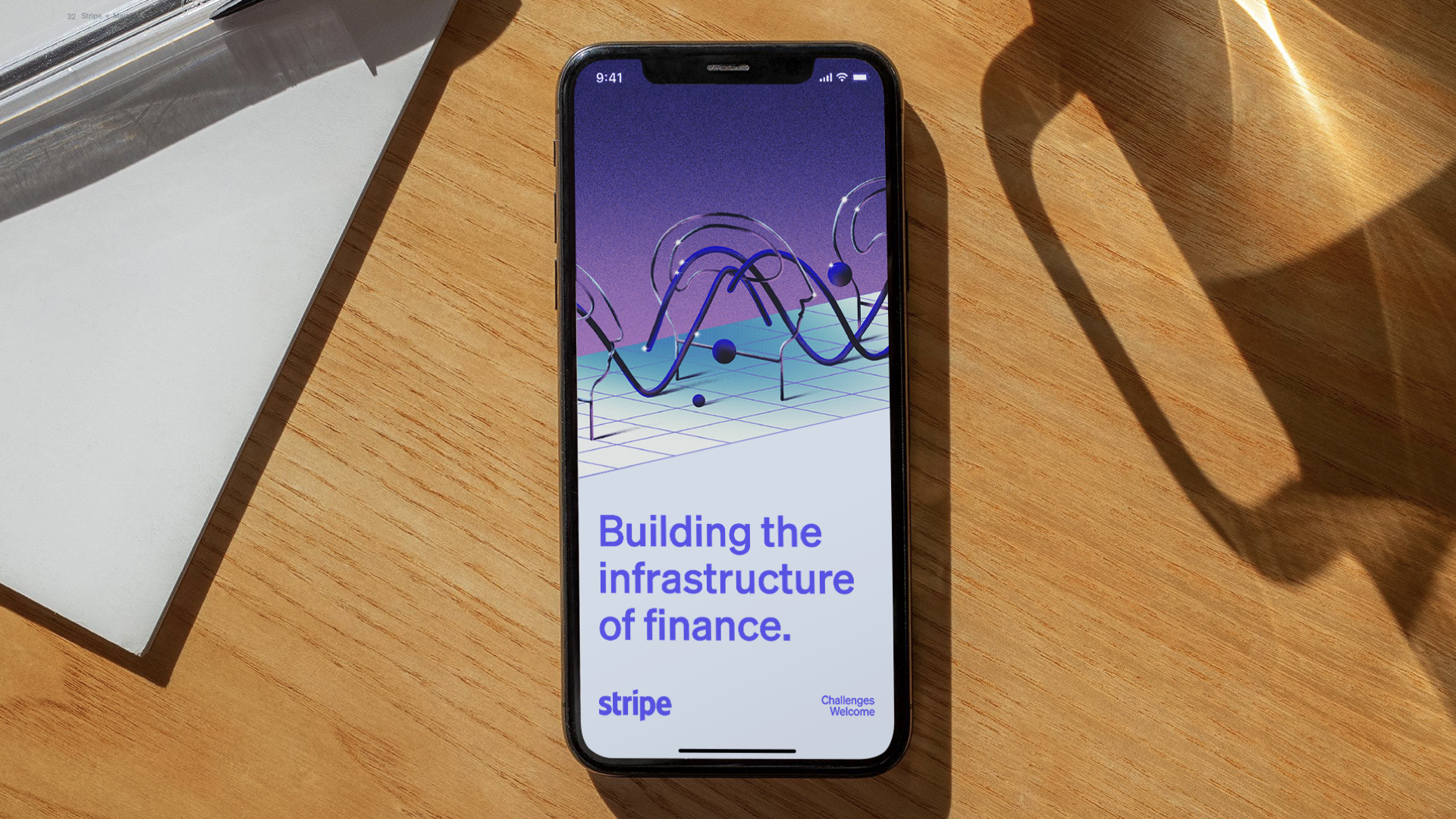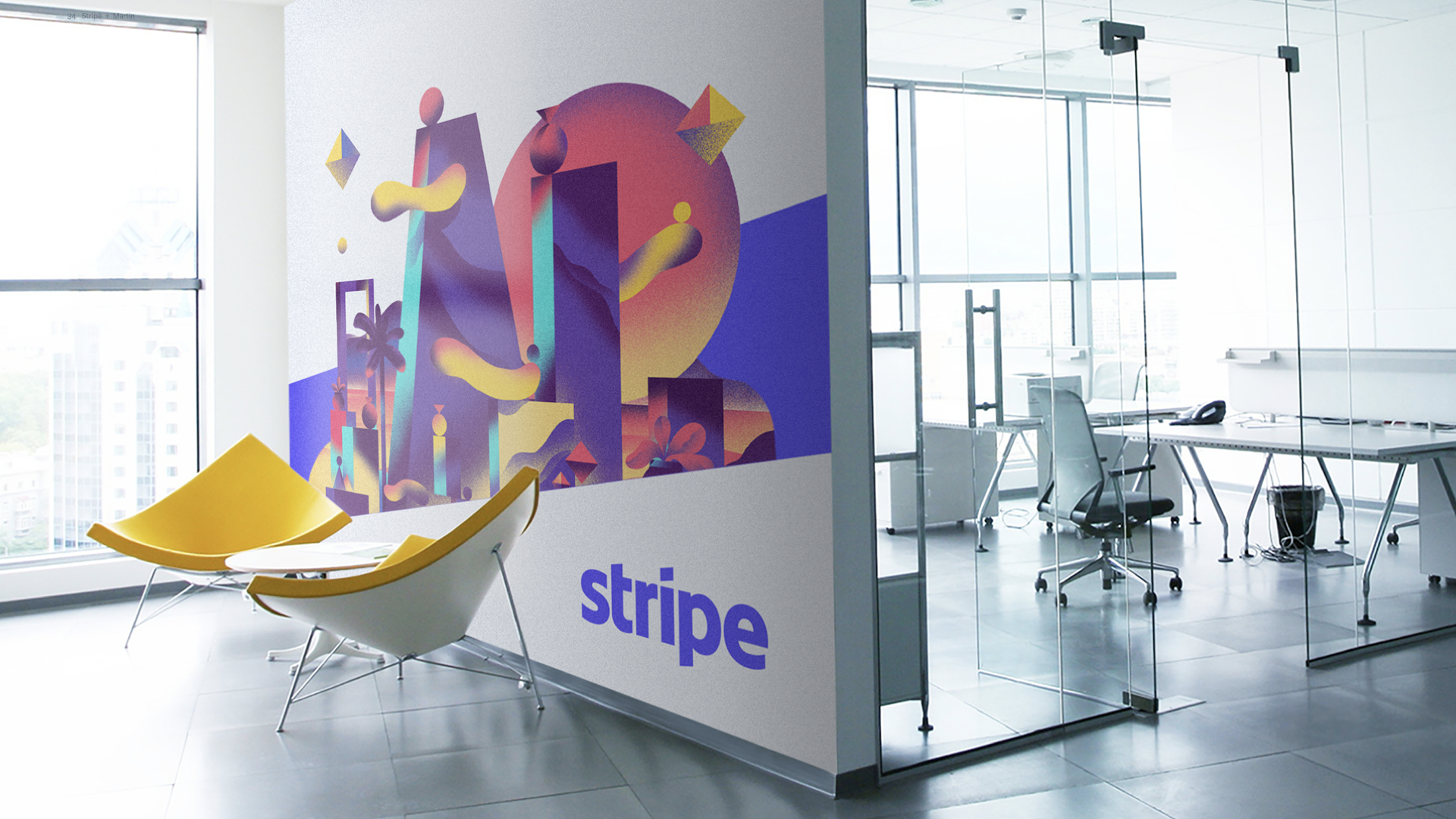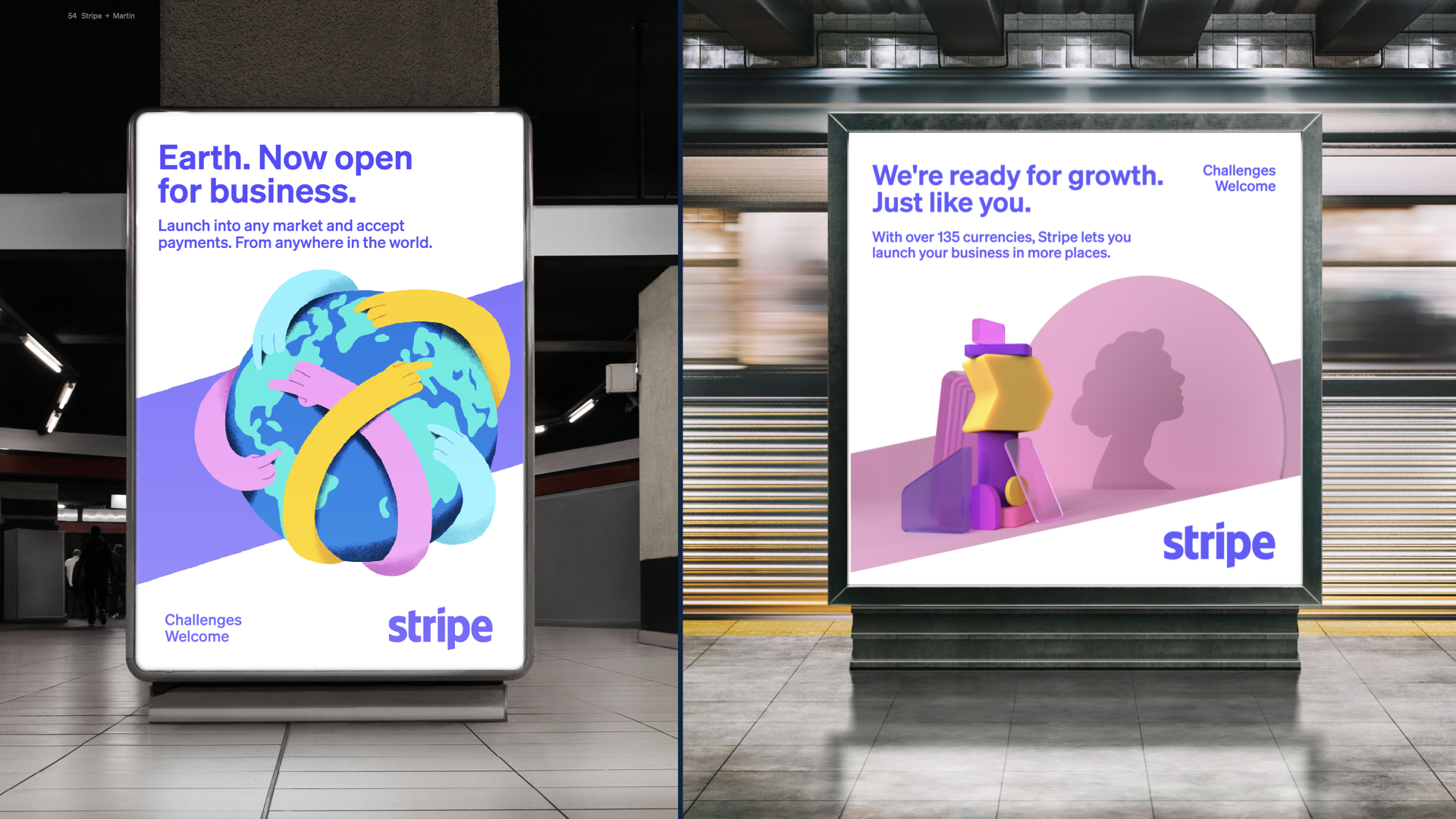 ---
Back Home
︎