Look at someone in another way and you can change the way they see themselves.
This was the premise behind our holiday story about "coal kids," those unlucky kids who alwasy get coal in their stockings.
Meant to be a holiday film, it ended up being a children's book. The script, character development, and illustration was all handled in house.
Role: Creative Director
Team: Martin Agency
The Childrens Book To help sell the concept, we made an entire childrens book. The song is used as the script and the visuals bring key moments to life in a hand crafted way.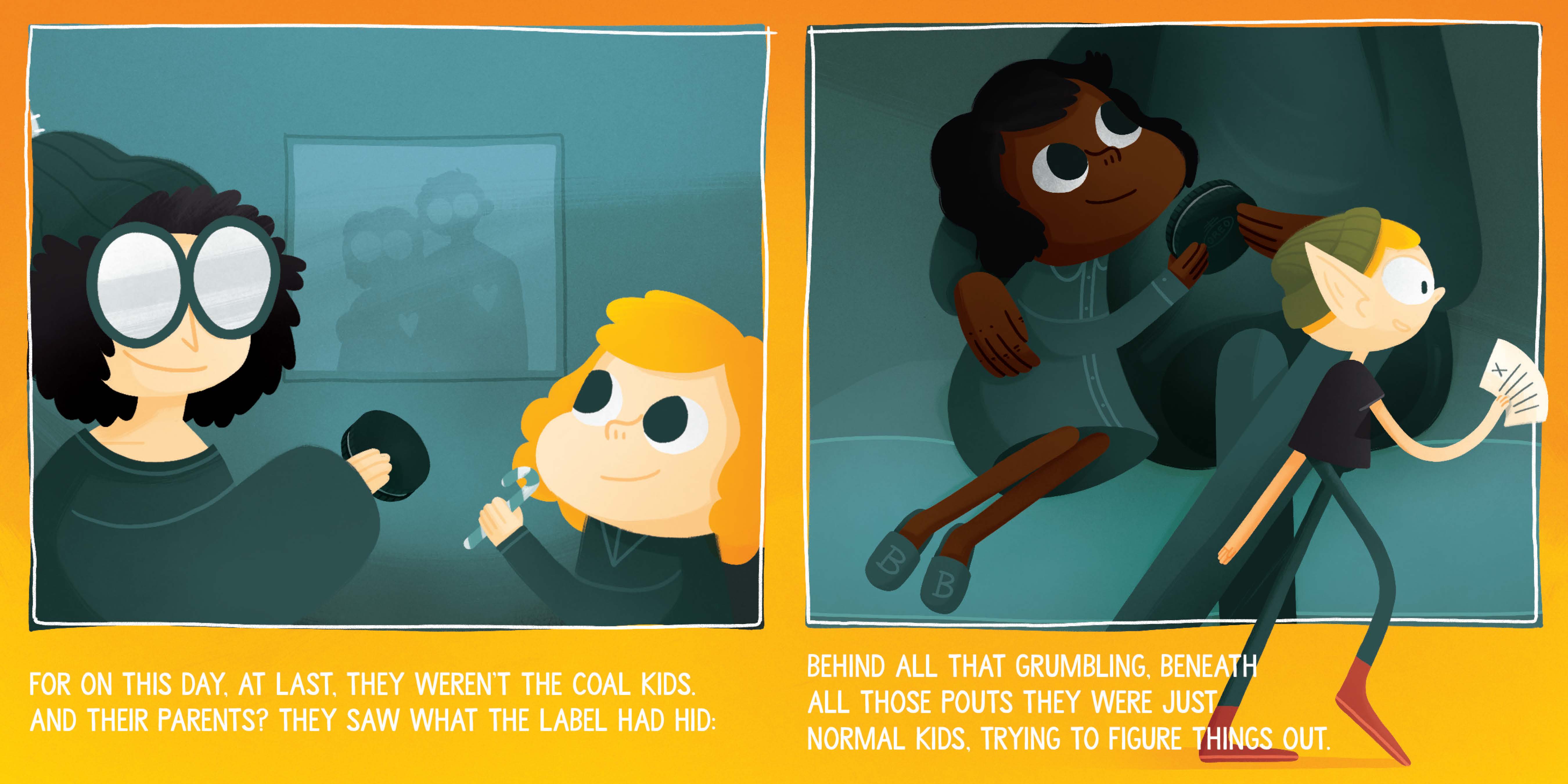 Character Sheets