COINBASE: #WeAcceptCrypto
About
The last few years saw small businesses hit particularly hard. Coinbase is offering new ways to pay that directly benefit small businesses rather than big corporations. Paying directly with cryptocurrency cuts out bank fees and supports small companies. Small businesses adding this option saw a huge lift in new customers.


#WeAcceptCrypto
aimed to get people to shop at their favorite small businesses and pay with crypto. We created tools for small businesses to show they accept crypto payments and communications around
Small Business Saturday
to help spread the word.
Results
Even with $0 dollars spent on paid media, the promotion had an
outsized
impact. There were 290 earned mentions resulting in 9M impressions—these were people talking about the campaign without our content.
There were 1,300 campaign mentions, including retweets/quote tweets resulting in 56M impressions—these were people elevating the message. Instagram feed post was the #1 most liked post for @Coinbase to date resulting in 6k new followers in the first 5 days.

Role: Creative Director
Team: Martin Agency


Announcement

The campaign was rolled out digitally across owned channels on small business saturday.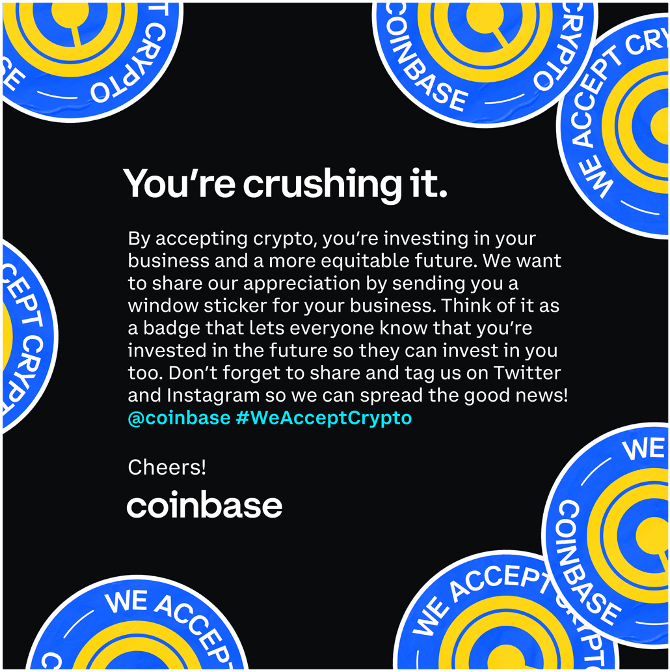 SBS Stickers
To help businesses communicate with shoppers, we created these handy window stickers and sent them out to all participating vendors.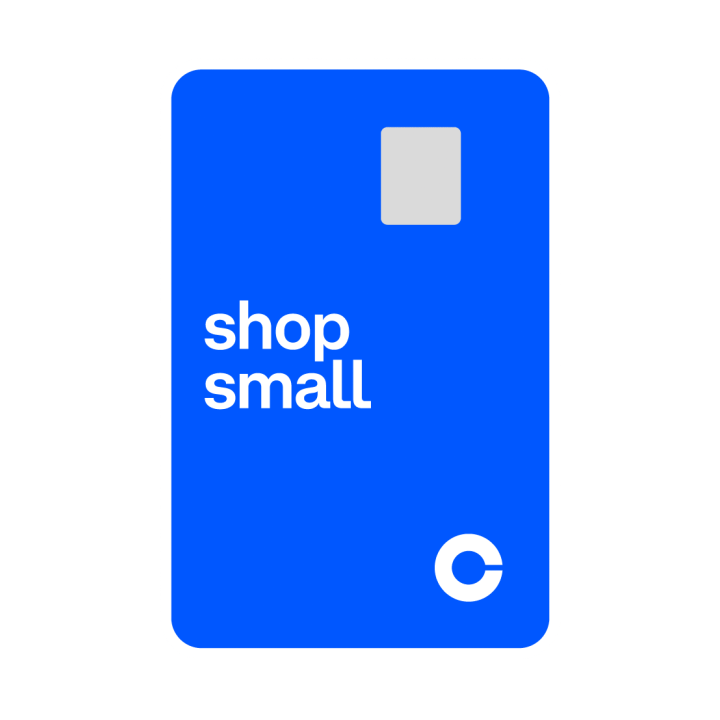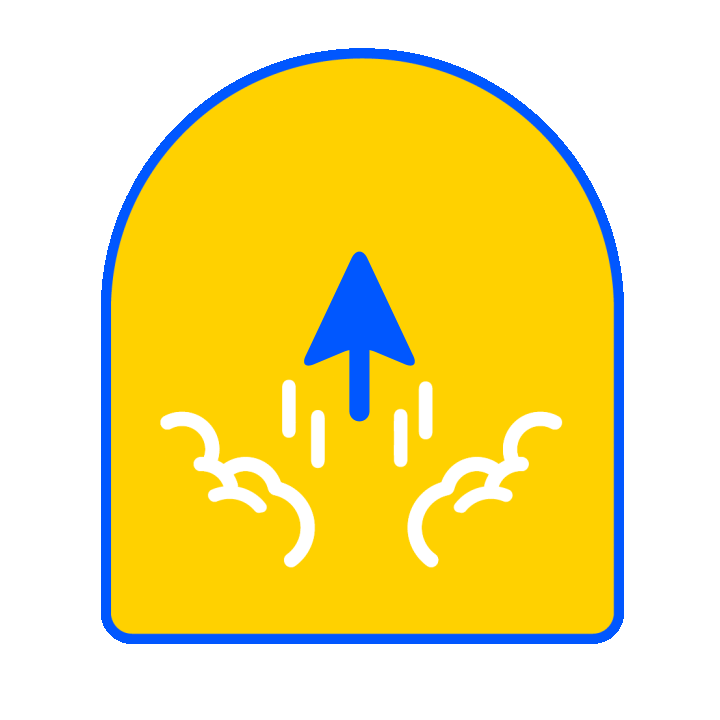 Earned Support & Buzz